To celebrate this holiday season, the Union Home Mortgage Foundation is showcasing 12 outstanding UHM Partners who continuously pay it forward in their communities!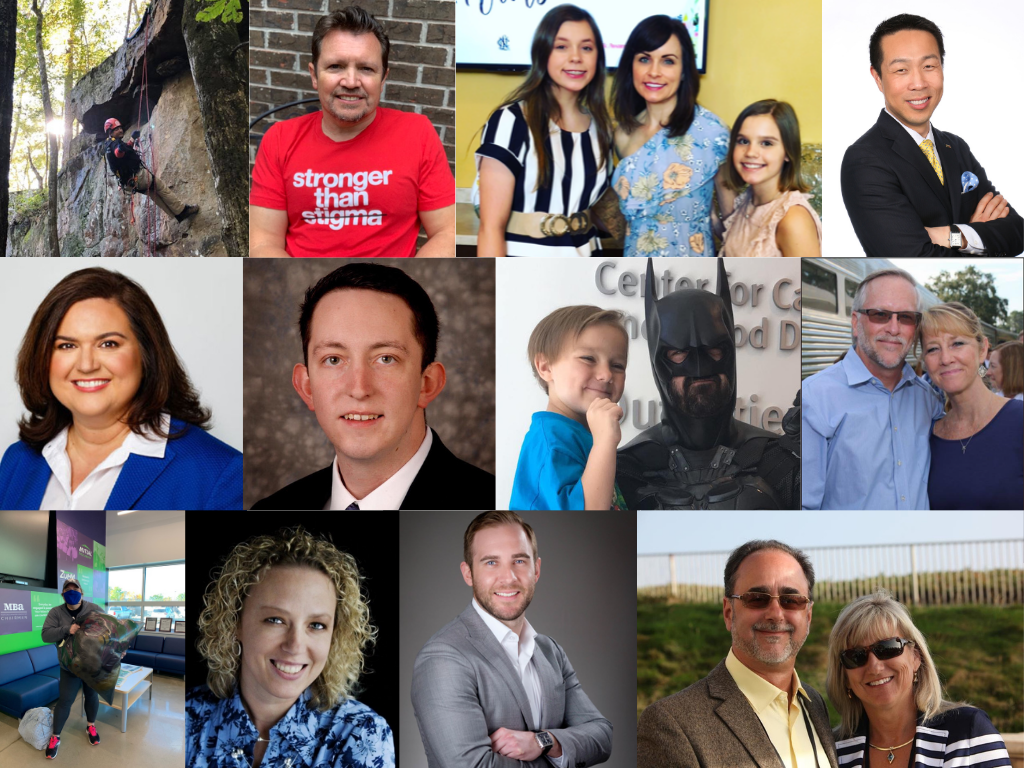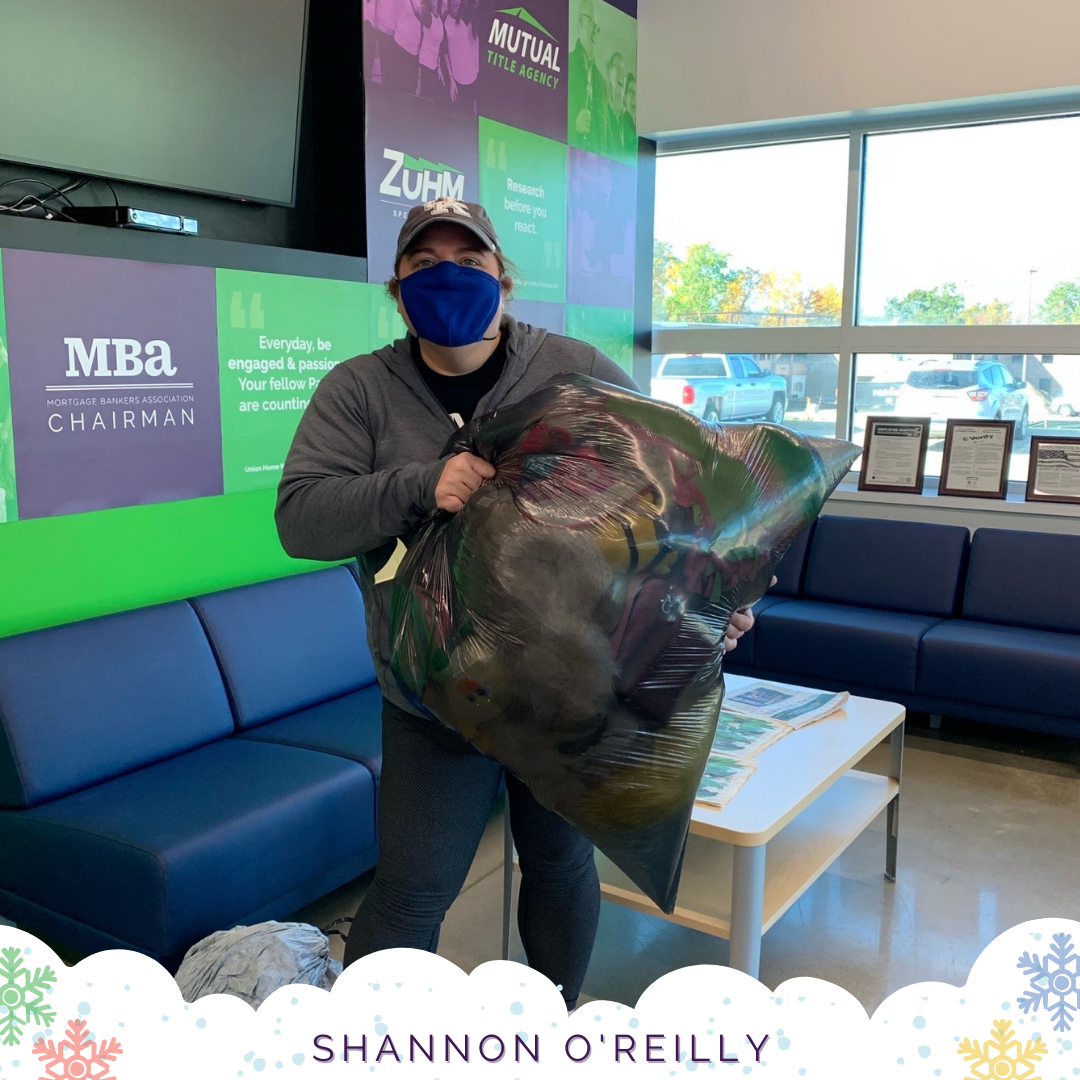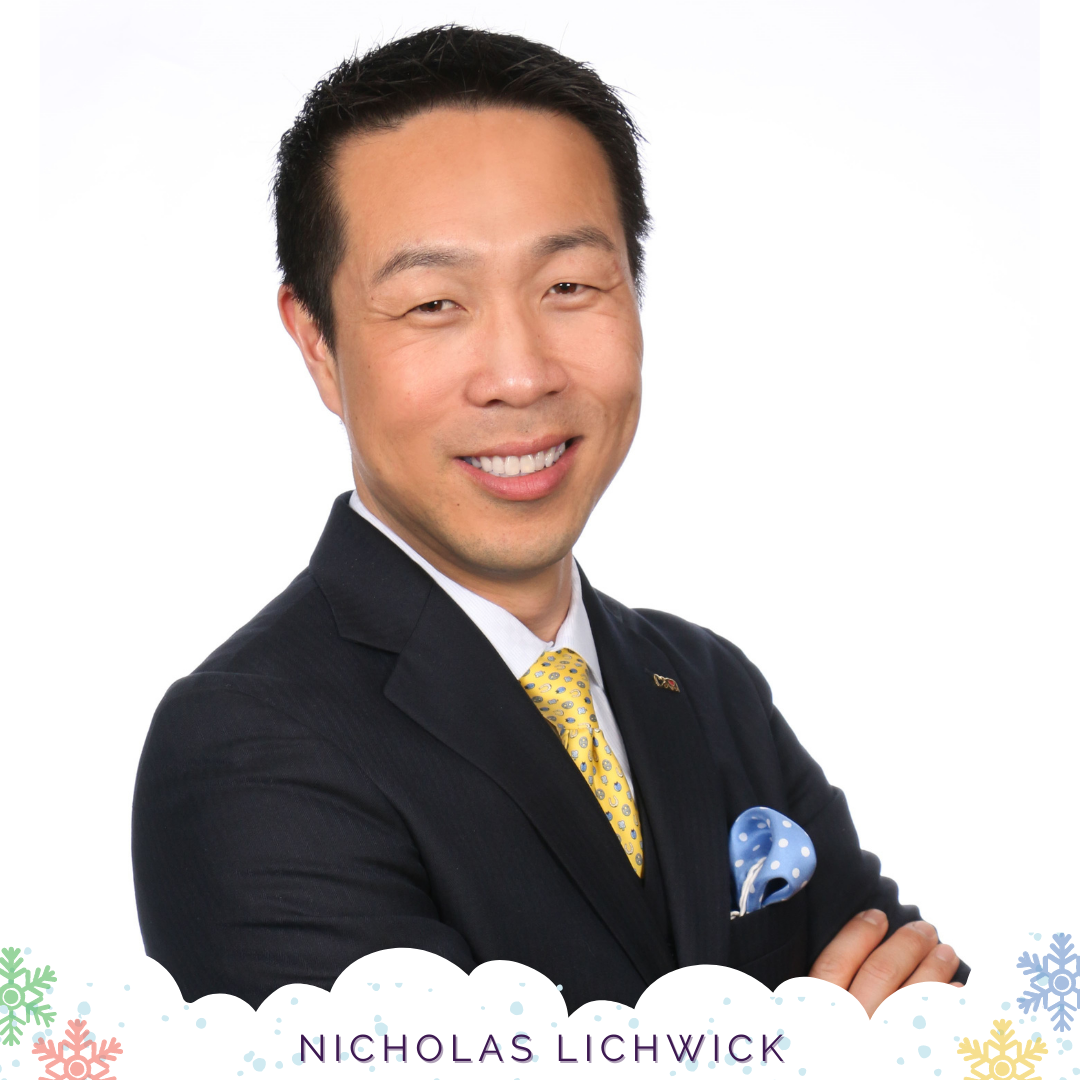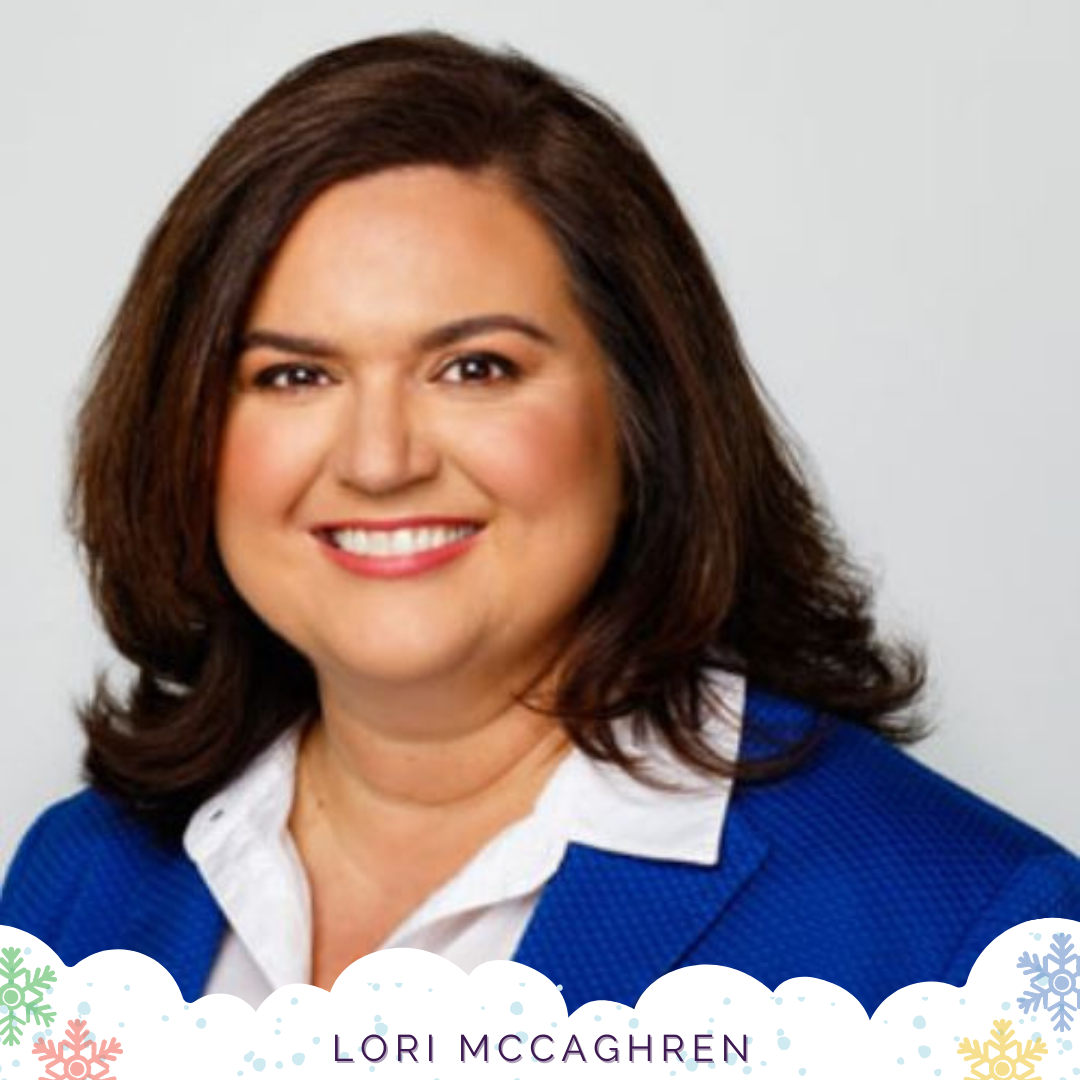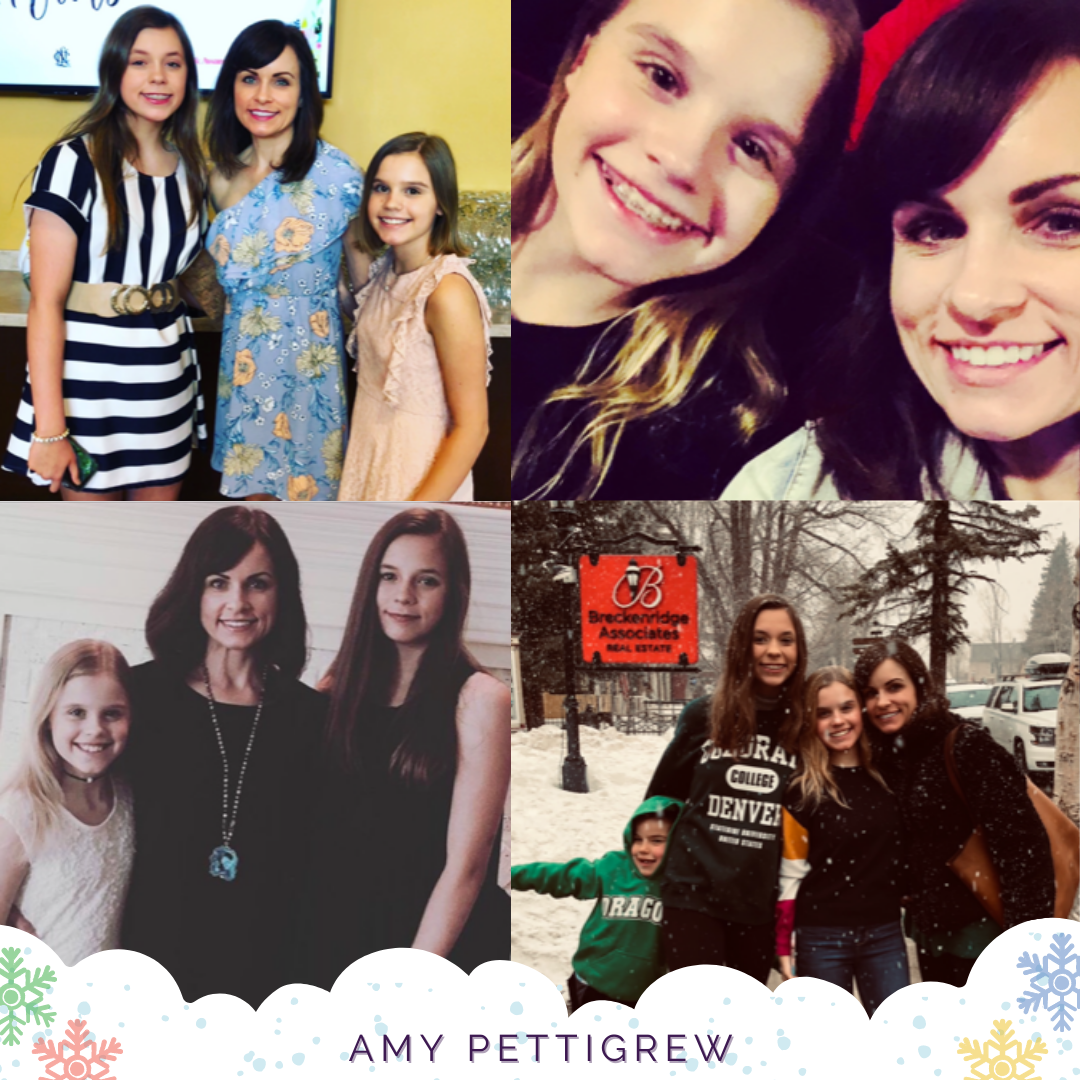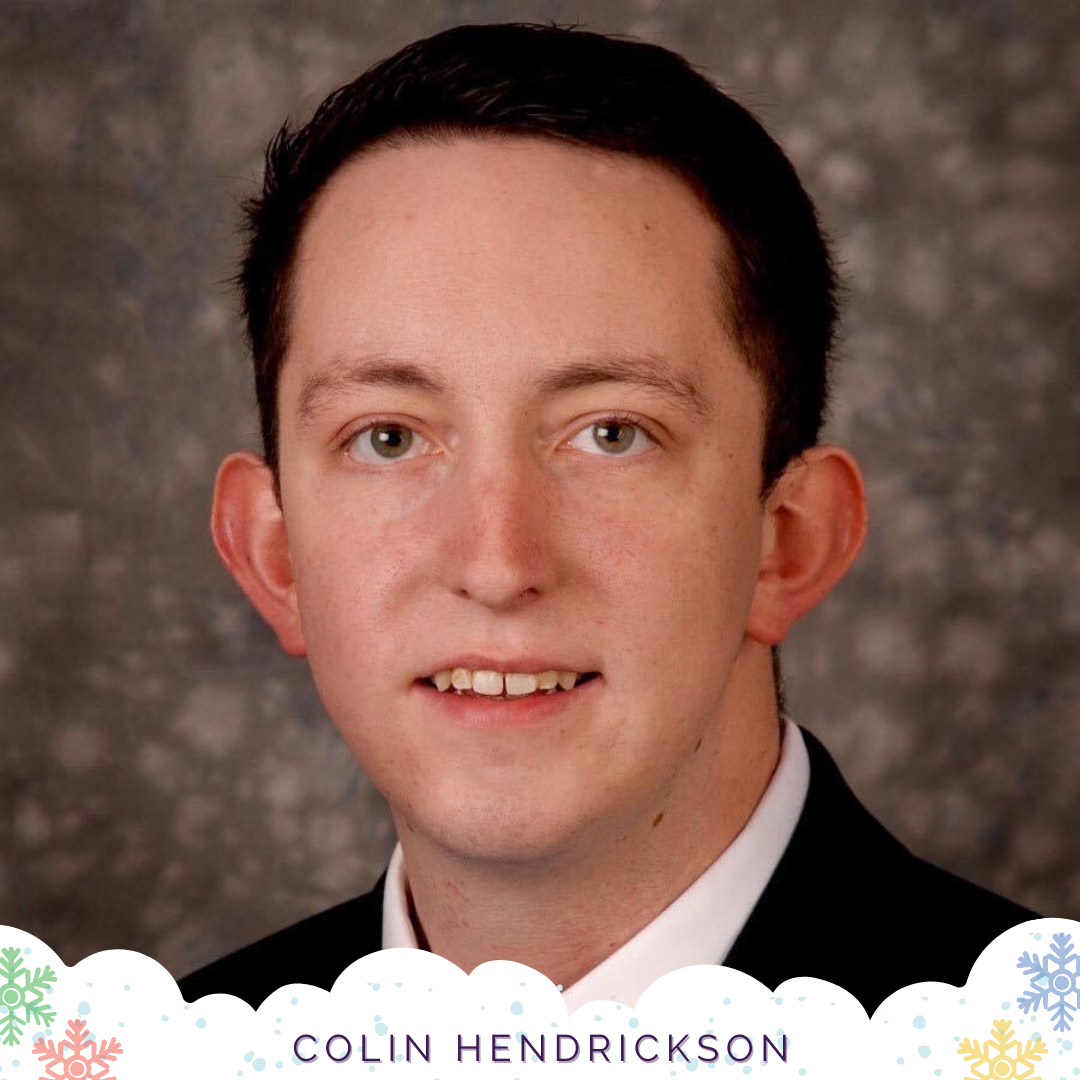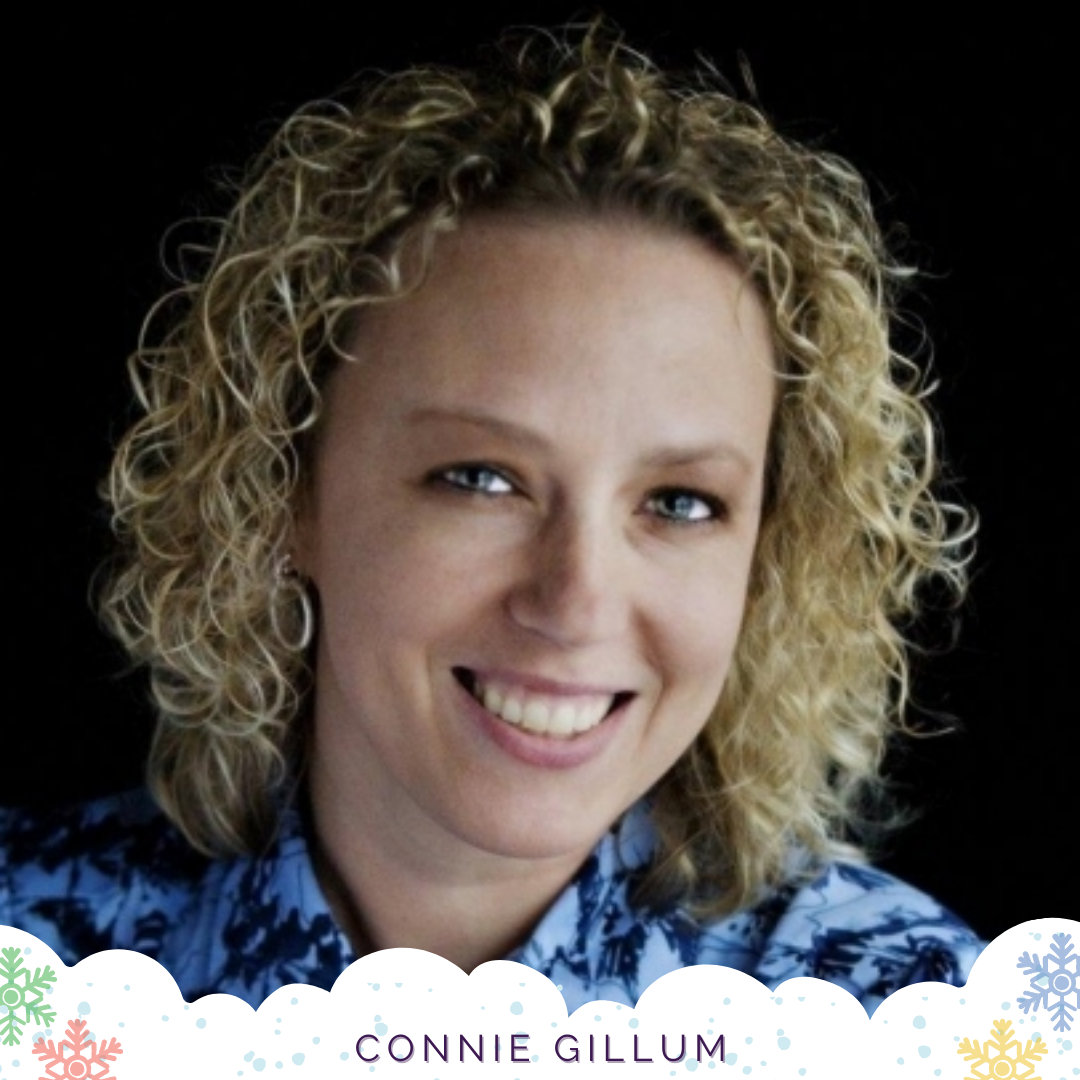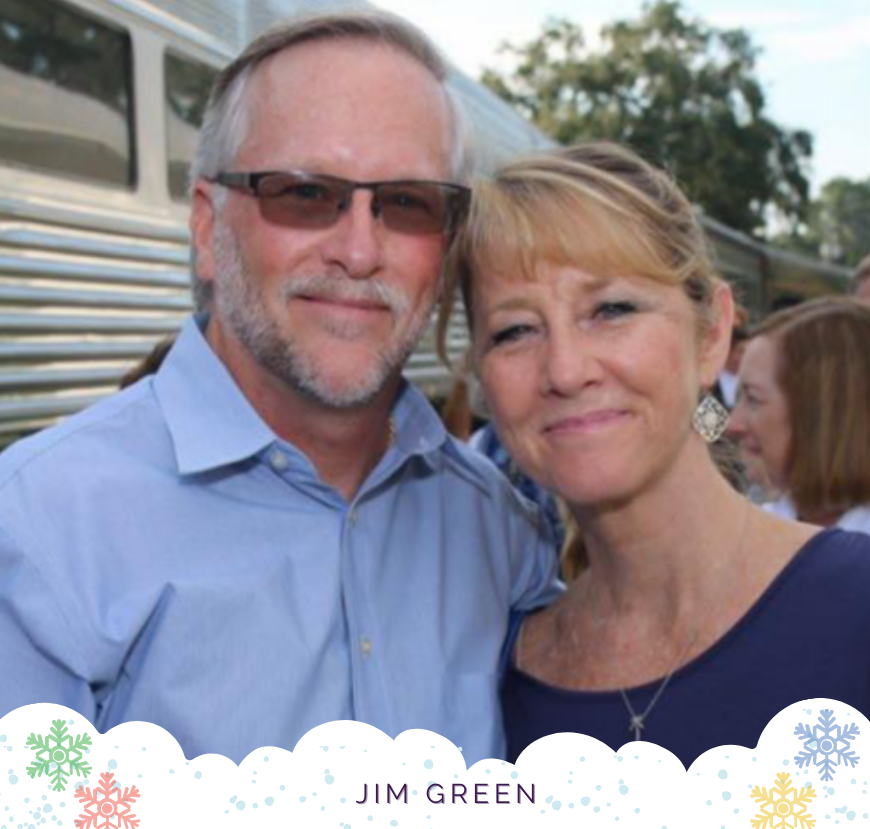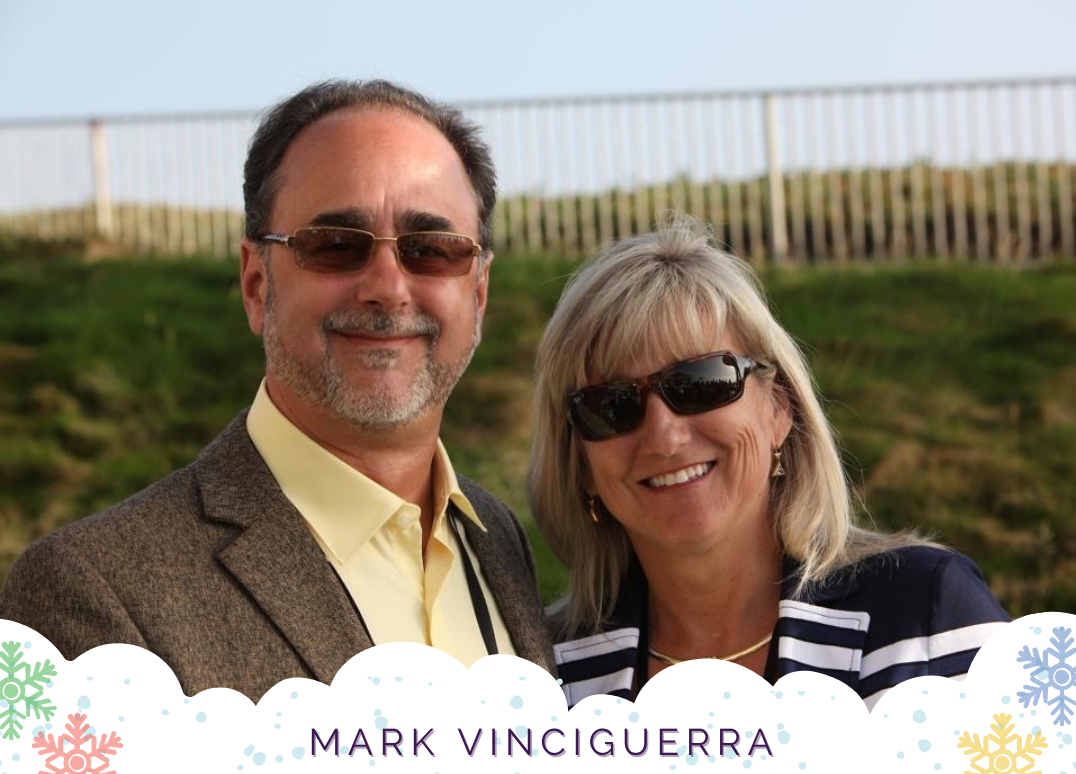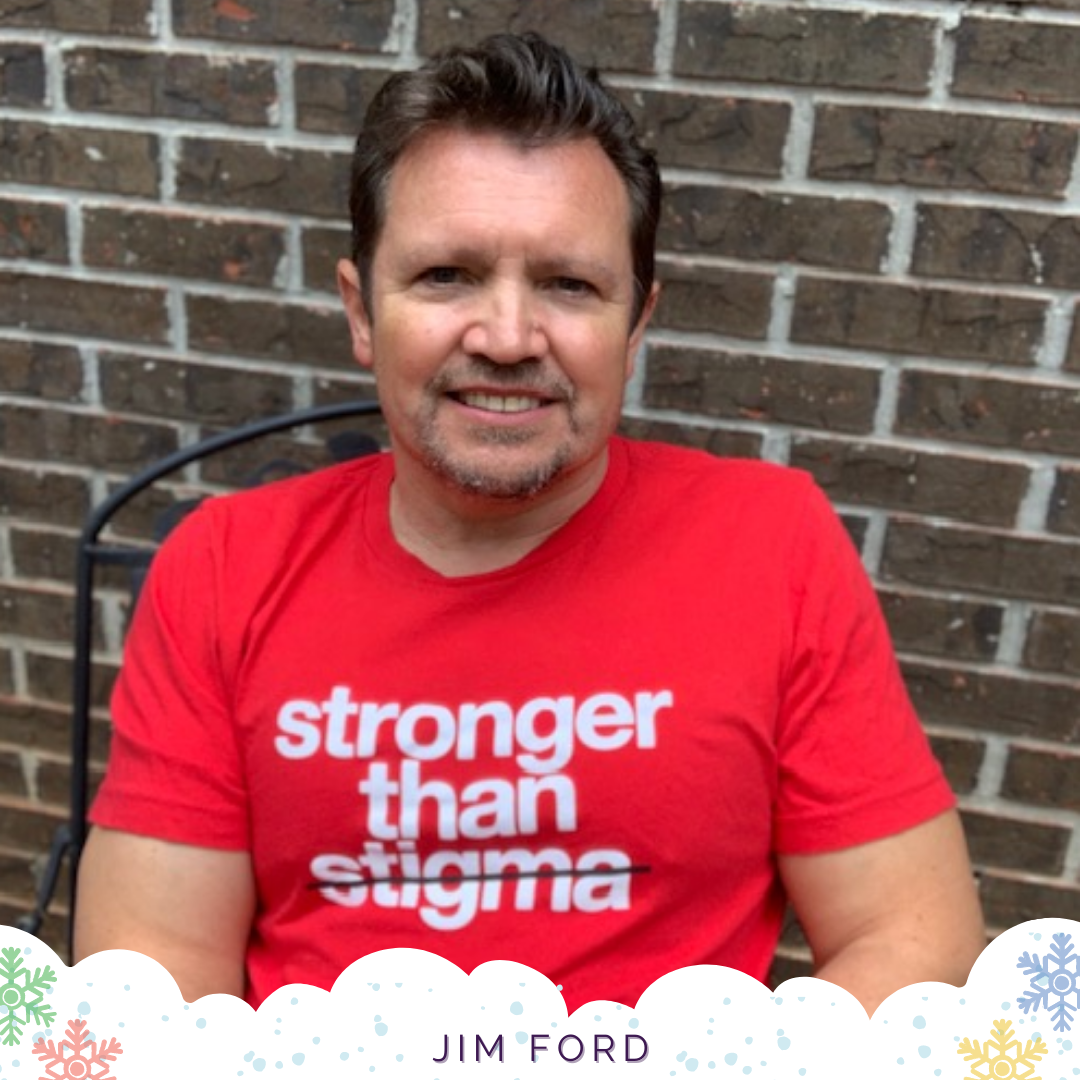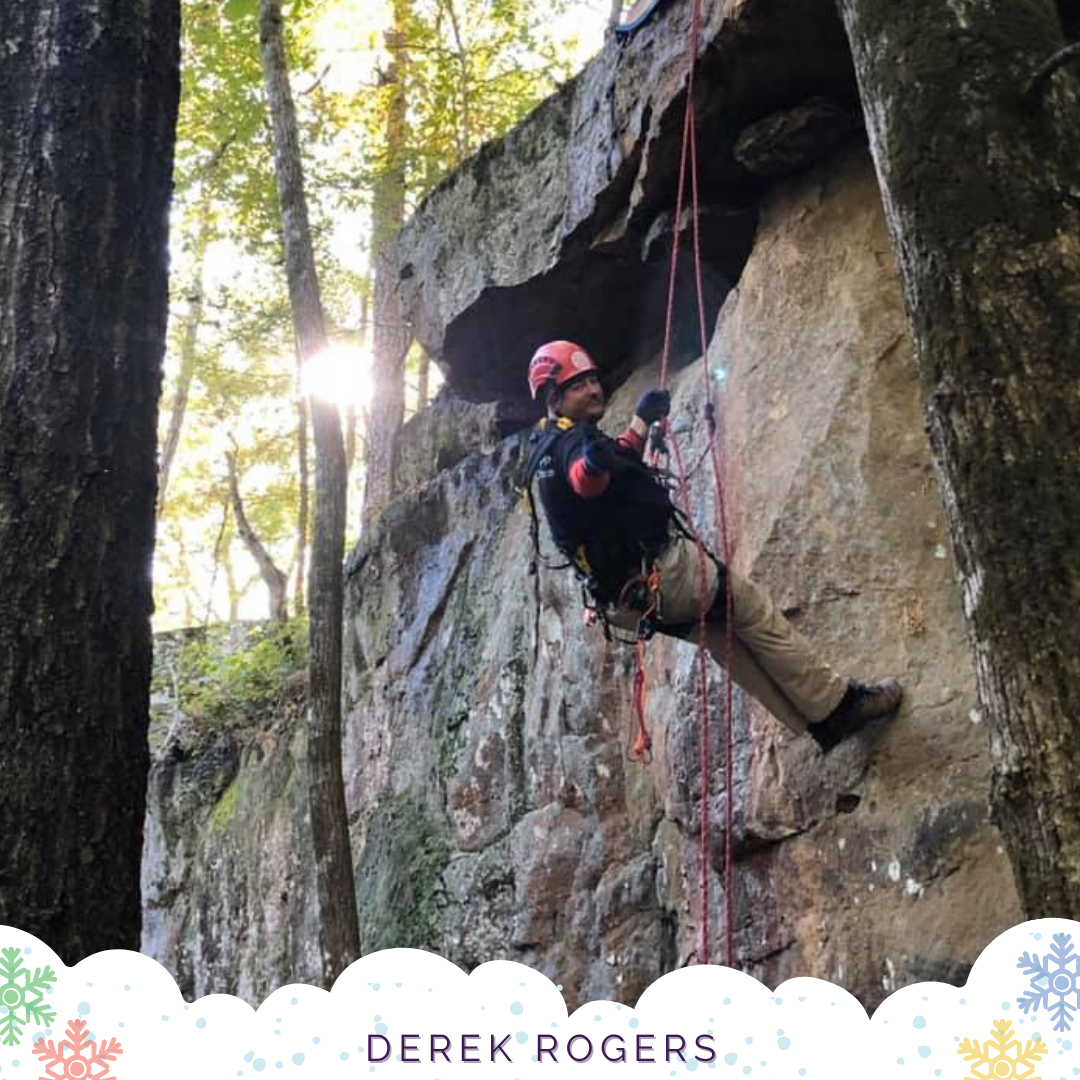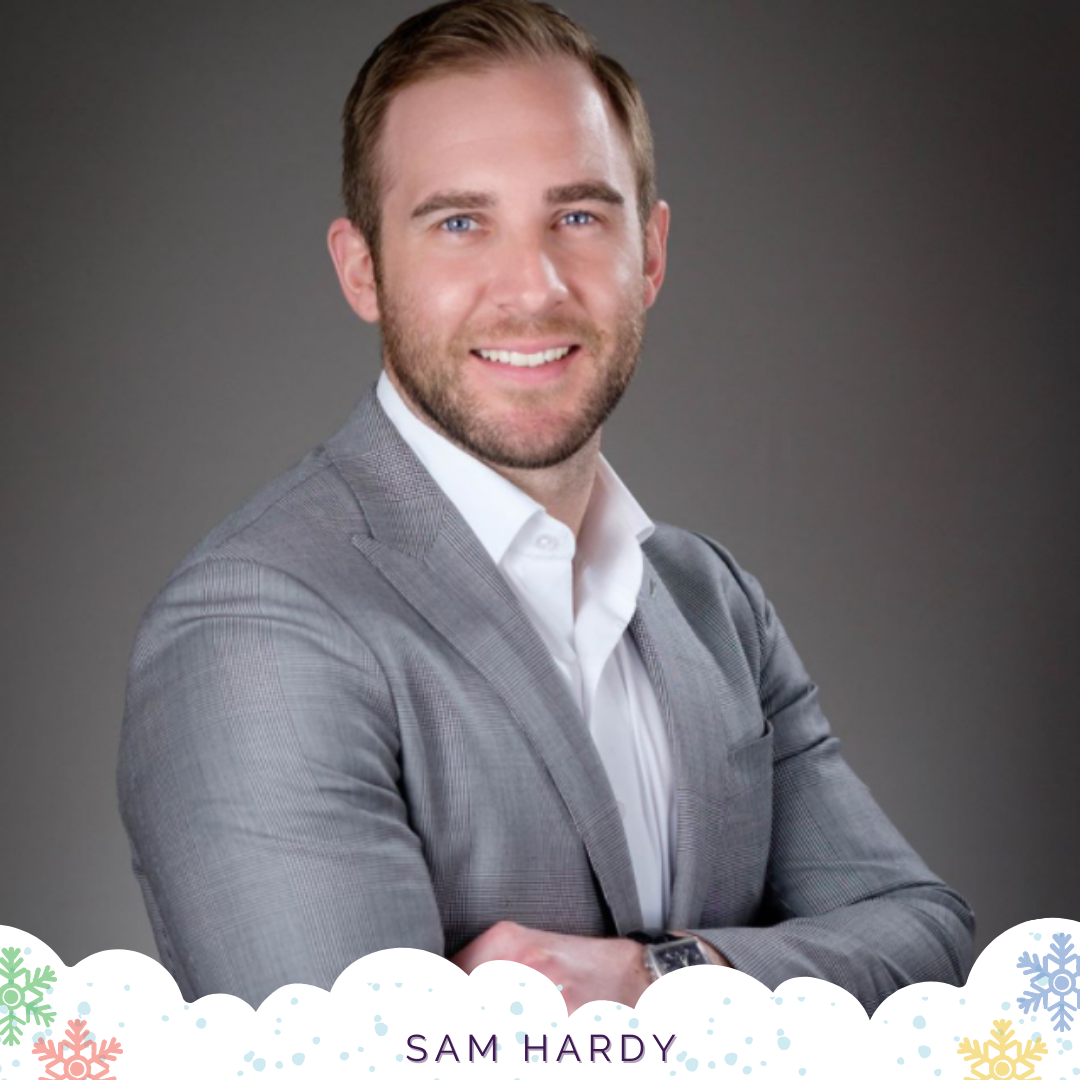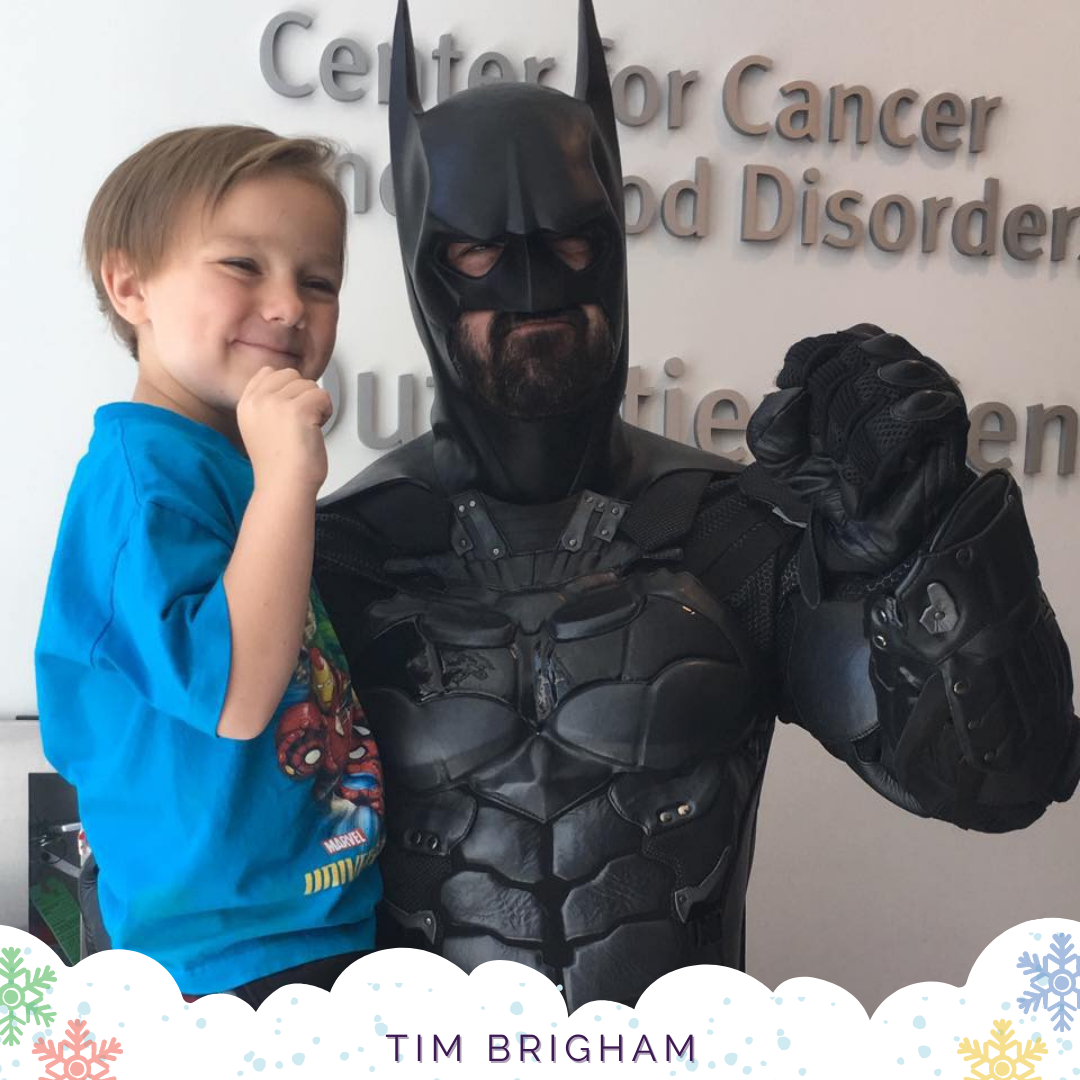 Written by Nicolette Fee
To celebrate this holiday season, the Union Home Mortgage Foundation is showcasing 12 outstanding UHM Partners who continuously pay it forward in their communities!
First up is Shannon O'Reilly, Staff Accountant at UHM Corporate Office
Before moving to Ohio, Shannon lived in Florida and did volunteer work with several alcohol/drug rehabilitation centers as well as residential treatment programs for human trafficking victims. When she moved to Ohio, she needed to find some new organizations to support in her new community. She joined the UHM Foundation Internal Advisory Council AND became a mentor for College Now of Greater Cleveland!
Shannon recently organized a donation drive within UHM's Accounting department to benefit Volunteers of America (pictured). This was a perfect way to give back during a COVID-19 world. Shannon drove to multiple partners' homes to pick up items and dropped off a full vehicle of donated goods to VOA's North Olmsted Thrift Store. Their donations filled up 3 full donation bins – which is outstanding!!
Nicholas Lichwick, Atlantic Retail Manager at UHM
Nicholas has done so much in his community, his UHM Branch, and with the UHM Foundation. He continues to amaze us each and every time! Most recently, Nicholas has been teaming up with the UHM Partners in his branch and nonprofit partner Homestretch to make a difference in the lives of so many children! Over the summer, during our Partner Backpack project, him and his Partners "adopted" children in Homestretch's programs to provide them with the necessary school supplies to make the school year a success!
Then Nicholas kicked off Operation Warmth, where he and other branch Partners "adopted" 37 children this winter and provided them with new coats to stay nice and warm all season!
Nicholas was even featured in Homestretch's newsletter for all of his recent efforts.
Lori McCaghren, Producing Area Manager at UHM's Frisco, Texas office
Giving back is very important to Lori, "While growing up there were times my family faced hardships and were blessed anonymously by others. Receiving these wonderful gifts from people we didn't know made an impression on me and gave me the passion to make giving back one of my lifelong goals."
She is crushing this goal both with the UHM Foundation and in her community! Lori not only donates to the Foundation but collaborates with us to create impactful and exciting events and experiences such as our annual Purple Days and Partner Backpack Project!
Outside of the UHM Foundation, Lori has sponsored a matching donation drive to support Melody of Hope, empowers women entrepreneurs with the Frisco Arts Association, fights childhood hunger with Frisco Fastpacs, volunteers and fundraises with the Frisco Women's League, supports children with disabilities with Camp Craig Allen, and promotes HOPE Kits for the National Breast Cancer Fund!
Amy Pettigrew, Loan Production Assistant for UHM's Keller, Texas office
What makes Amy's volunteering extra special to her? Doing it with her kids by her side! When asked why Amy gives back like she does, she said "My older daughters are in high school and I want to teach them to give back to their community. I want them to experience that even as kids, they can have an impact on making the world a better place."
As a family, Amy and her daughters make baked goods for their Senior Citizen Center in Roanoke, Texas and homemade desserts for their local Fire and Police Departments in Southlake, Texas. They helped bag lunches this summer and dropped them off to local apartment complexes for an organization called Feed Our Kids.
Their favorite place to volunteer as a family is the Humane Society of North Texas where they clean the cages, bathe the animals and play with them to make them feel more at home. On her own, Amy volunteers with a Battered Women's Shelter locally.
Colin Hendrickson, Condition Processor at UHM Corporate Office
Colin is heavily involved with UHM Foundation non-profit partner Towards Employment and just recently joined their Young Professionals Board. The Young Professionals Board supports the mission and goals of Towards Employment through their various fundraising and volunteer efforts year-round. Currently, Colin is serving on one of the event committees for the YP Board, and on the Towards Employment's Board of Directors- Marketing and Fundraising Subcommittee as one of the Young Professional Liaisons.
Towards Employment is a nonprofit organization in Cleveland, Ohio that connects people to careers – helping them prepare, get, and keep a job; and then advance – in this way we change lives, advance business, and strengthen community. In 2020, the need for Towards Employment's services has been greater than ever. In response to COVID-19 restrictions, TE has been able to move career readiness workshops to a virtual environment to keep participants and staff safe while also providing needed resources to address immediate needs of alumni and participants.
Connie Gillum, Loan Officer at UHM's Clarksville, TN Branch
Connie Gillum's branch recently held a grand opening/ fundraising event for an organization dear to her heart, Imagination Library of Montgomery County, TN. Connie really loves all children and even has books and toys in her office for borrowers to feel at ease bringing their children along with them to appointments. Connie engages well with the children and helps make them feel welcome and special during the process as well.
Recently, funds had been cut for the Imagination Library, and Connie worked diligently in helping raise funds at the grand opening to help provide books for the month of December to each child signed up for the program. Connie loved reading to her son when he was younger and couldn't imagine other kids not receiving their monthly book. Connie worked hard to advertise for the event and continues to look for ways she can help keep the program running.
Jim Green, UHM Loan Officer in Mount Dora, FL
This holiday season, Jim and his UHM Branch participated as a team in Habitat for Humanity of Lake-Sumter, Florida's Jingle Build-Off Event! Each team was given 8 hours to build and decorate a Playhouse for a local family!
The playhouses were then left on display and the community was able to vote for their favorite playhouse. The playhouse with the most votes was awarded the "Playhouse Pro" Award and will be featured in Style Magazine! Congratulations to Jim and hi UHM Partners for winning this awesome award!
Mark Vinciguerra, Regional Vice President of Servicing at UHM's Sylvania, OH Branch
Mark Vinciguerra was selected as one of the UHM Foundation's 2020 Partner Impact Award winners for his outstanding service in the community!
Mark and his wife Denise, have donated their time for years supporting individuals with special needs, from advocating on their behalf at the state and local level on regulatory issues to establishing St. Isidore Farm.
St. Isidore Farm was created as a place for individuals who are handicapped by physical, as well as mental disabilities. Here, they are taught to work with horses and alpacas, as well as learn farming techniques. Additionally, these disabled individuals are then taught how to turn the wool into yarn used for clothing, as well as harvest produce planted on the farm. They then are taught how to sell the products themselves to the general public and at farmers markets with proceeds returning to the farm's programs and some to the individuals. All programs are supervised by Mark and a few skills coaches, who receive no compensation for these efforts. This program has received local recognition in Monroe County, Michigan. As Mark's nominator put it "The vertical integration of the facilities is a thing to marvel at. All parts of this facility that they established for these disabled individuals provide an opportunity to learn valuable life experiences."
Jim Ford, TPO business Development at UHM's Marietta, GA Branch
Jim Ford was selected as one of the UHM Foundation's 2020 Partner Impact Award winners for his outstanding service in the community!
He has spent the last four years volunteering as a Crisis Counselor at the Crisis Text Hot Line and the last two as a Board Member of the American Foundation for Suicide, after losing loved ones himself to suicide. He has volunteered 1,178 hours of their time and handled 3,718 conversations with texters who were in crisis of any type and in pain, and currently is a Level 9 counselor (out of 10 max).
As stated by is nominator, "Jim is extremely passionate about maintaining a positive attitude and works tirelessly to serve their community. They have been trained to receive and respond in a truly empathetic manner and serve people that truly need someone to reach out to. I can't imagine anyone I'd rather have on the other end of the line in such a dire situation."
Jim's other efforts around suicide awareness and prevention, include co-chairing the Loss and Healing Committee, assisting in the planning and preparation of Vigils surrounding World Suicide Prevention Day, producing weekly mental health update videos, participating and raising money for AFSP through their Out of Darkness Walk and recently co-chairing a virtual Survivor Loss Day in Atlanta.
Derek Rogers, UHM Branch Manager in Clarkesville, AR
Derek Rogers was selected as one of the UHM Foundation's 2020 Partner Impact Award winners for his outstanding service in the community!
Derek serves several roles outside of his fulltime job at UHM. He is a Johnson County firefighter, a member of the dive rescue team and the assistant coroner. Derek has performed search and rescue operations and is trained for water rescue. As Derek's nominator states "they are a bit of a local hero saving people and being there to help. But you would never know it, because this person doesn't talk about it, doesn't brag about it, they just do it."
Derek lives in a small county with large forests, cliffs and white-water rafting that make it somewhat dangerous, and require a lot of his time outside of the office. His nominator also mentioned, "it didn't strike me as to how important they are until my best friend was found dead in his home by his mother and this nominee was there comforting her and taking care of business on a Saturday morning. Derek's impact is felt throughout the whole county and surrounding area."
Sam Hardy, UHM Loan Officer in Columbus, OH
Sam was selected as one of the UHM Foundation's 2020 Partner Impact Award winners for his outstanding service in the community!
Sam has served on the Nationwide Children's Development board for 4+ years. He served on the executive committee for 2 years and has participated in raising over $1.2M dollars for the Hospital. Sam was asked to join the board by a fellow real estate industry professional and thought it was an awesome way to give back to a city who has given him so much.
This year, Sam is the Co-Chair of the Woody Hayes Celebrity Golf Classic, their committee meets (Zoom's) every Friday at 7:30 am to make sure they are meeting their fundraising goals and engaging the community in the work that Children's is doing.
Tim Brigham UHM Branch Manager in Chicago, IL
Tim Brigham was selected as one of the UHM Foundation's 2020 Partner Impact Award winners for his outstanding service in the community!
Tim's son was diagnosed with RSV and spent a few days in the hospital, he realized quickly how hard the staff at the children's hospitals work and how much they do for the children. He was inspired to find a way to bring joy to the staff and pediatric patients. What started off as an effort, along with his friends, to dress us as superheroes and deliver toys to hospitals quickly turned into his own nonprofit venture – called the Superhero Collective.
Recently, the Superhero Collective is taking their efforts one step further in renovating a home located near one of the leading pediatric centers that will be donated to a family currently experiencing a health crisis for their child, so they can minimize travel back and forth while their child receives the medical care they need.
As Tim's nominator put it "Tim becomes emotional every time they think about the team of volunteers who helped demo the hold house in just four hours to make way for a better life for a family they've never met."
Our Union Home Mortgage Partners never cease to amaze us with their generosity and commitment to bettering their communities! We are so grateful to work alongside such determined and thoughtful individuals!
Learn more about the work of our outstanding UHM Partners and the Union Home Mortgage Foundation by clicking the link below!