A moment of inspiration can uplift the life of a veteran. In their darkest moment, inspiration in the form of offering hope, can brighten and uplift their day.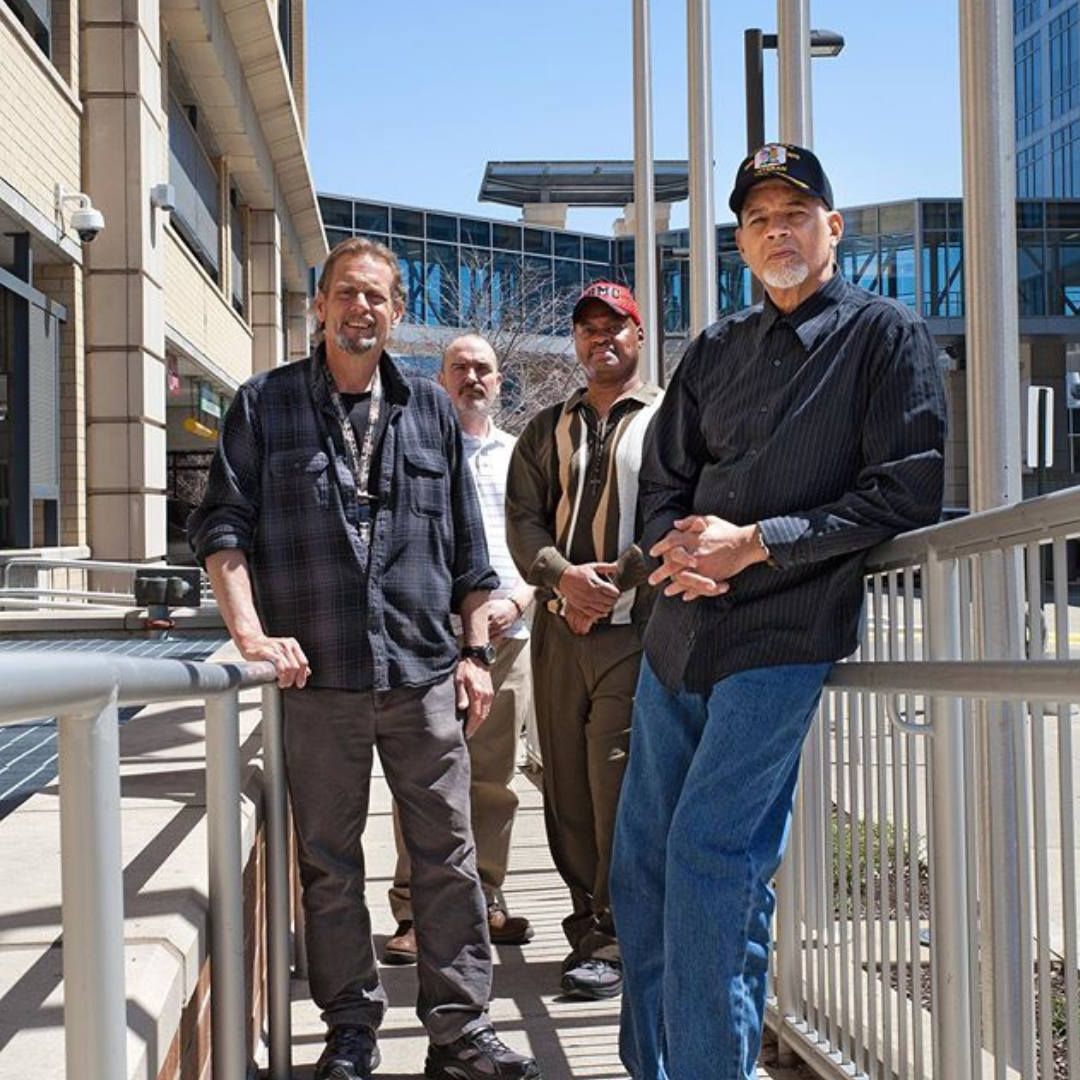 Written by Becky Carlino, Volunteers of America Ohio & Indiana
Veterans Day is just around the corner.  It's coming up on November 11, 2020.  On this day, we pause, reflect, and honor the sacrifices and commitments made by the men and women who served in the U.S. Military. 
Each year as Veterans Day approaches at Volunteers of America, we get busier than ever to truly honor and thank our veterans.  And by our veterans, I mean the homeless and at-risk veterans who are living in our housing and rehabilitation programs, and the veterans who seek help from our outreach services. 
I'm often asked, how can I help?  What can I say?  The truth is, each veteran needs something different.  They may be homeless and working to rebuild their lives, and they have basic needs for personal items.  Perhaps they're fighting the disease of addiction and need security and safety.  Others are working to prevent becoming homeless and seeking better jobs and affordable housing for themselves and their family. 
Each person needs something different. 
But we've seen one thing that undoubtedly helps veterans.  Hope.
Hope can change lives and light the way to wellbeing. 
This Veterans Day, and throughout the holidays, let's join together and give hope.
Uplift a veteran by crafting and sharing a beautiful and heartfelt message of hope. Each message will be shared with veterans to rebuild their lives at Volunteers of America.  You can share a brief poem, quote, personal or spiritual message – whatever you choose. You can also sign up to receive a weekly message of hope.  Because we all need a little hope now and again. 
The message below is from someone caring, like you.  They shared their hopes with us, and it's brought all of us hope.  So, I want to share this hope with you, as our way to thank and inspire you as we continue forward. 
"All great journeys start with one step, and continue one step at a time. Whatever your circumstance, stop, take a deep breath, and take that next step. Whether you believe it or not, the steps you're taking are setting a path for generations to come, for your family, your friends, and other around you. Keep hope alive and keep moving forward, you cannot fail if you don't give up.  I'm praying for your strength and courage to keep going."
During these challenging times, your compassion can help maintain a safe place for every person who needs help to grow and thrive. Take a moment to offer hope, and help restore and transform the lives of veterans in our Volunteers of America family. 
With your help, hope and new beginnings will be found.