This month's Most Valuable Partner is Isabella Rakityan, the Campus Recruiting Team Lead at Union Home Mortgage.
The Union Home Mortgage Foundation would not be where we are today without the support of our amazing Union Home Mortgage Partners! Each month, we are highlighting some outstanding partners and this month's Most Valuable Partner is Isabella Rakityan!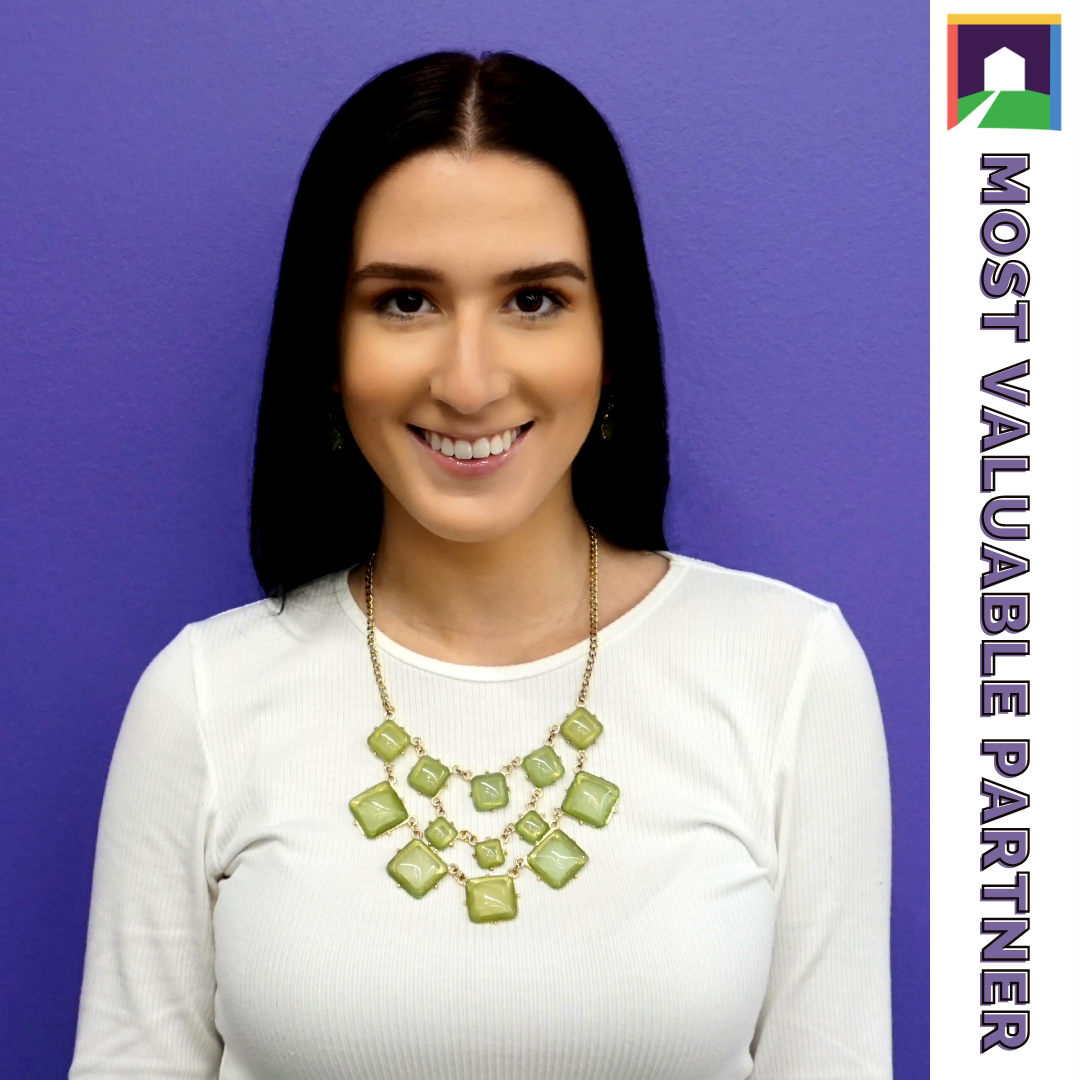 We are excited to introduce Isabella Rakityan, this month's Most Valuable Partner! Isabella started at UHM a little over 3 years ago and recently took on her new position of Campus Recruiting Team Lead. She has loved every bit of starting her career here right out of college. She was born and raised in Cleveland, OH and loves all the things Cleveland has to offer. She loves to spend time with her family and friends, serve at her church, read, and workout (when she can make the time). She has helped build our UHM L.E.A.D. Internship Program and helped many young college students start their careers here - we are so thankful for her! 
Why do you support the UHM Foundation?

I support UHMF because I wouldn't know where to start to begin to volunteer and give back to the communities, and the Foundation provide those opportunities for Partners. I think its amazing! I love when I am able to use the skills in my role here at UHM, with others in our surrounding communities who may never get the chance to learn certain topics, such as career readiness.
How do you support the UHM Foundation?

I volunteer in any way that I can! The uLaunch Career Readiness Workshops are my favorite!
Payroll Deduction
Union Home Mortgage Cleveland Marathon
Back to School Donation Drive
Canned Food Donation Drive
What is your favorite memory of the UHM Foundation?

Hands down my favorite memory of with the Foundation was actually my first volunteer event, which was Feed The Funnel. Partners got to make hearty meals in bags throughout our workday, but to meet our goal, a handful of us stayed after work and it was so much fun!
How else are you involved in your community?

I serve at my church – Grace Church in Middleburg Heights. I am a part of the Alpha and Worship Team Ministries.
Thank you, Isabella, for all the wonderful ways you support the Union Home Mortgage Foundation and causes in your community!