While we are in a virtual world, you can still volunteer from the comfort and safety of your own home! While many nonprofits have started embracing the idea of virtual volunteerism with opportunities for the general public, this time has also allowed the chance for volunteers to create new opportunities alongside their favorite nonprofits with a little brainstorming.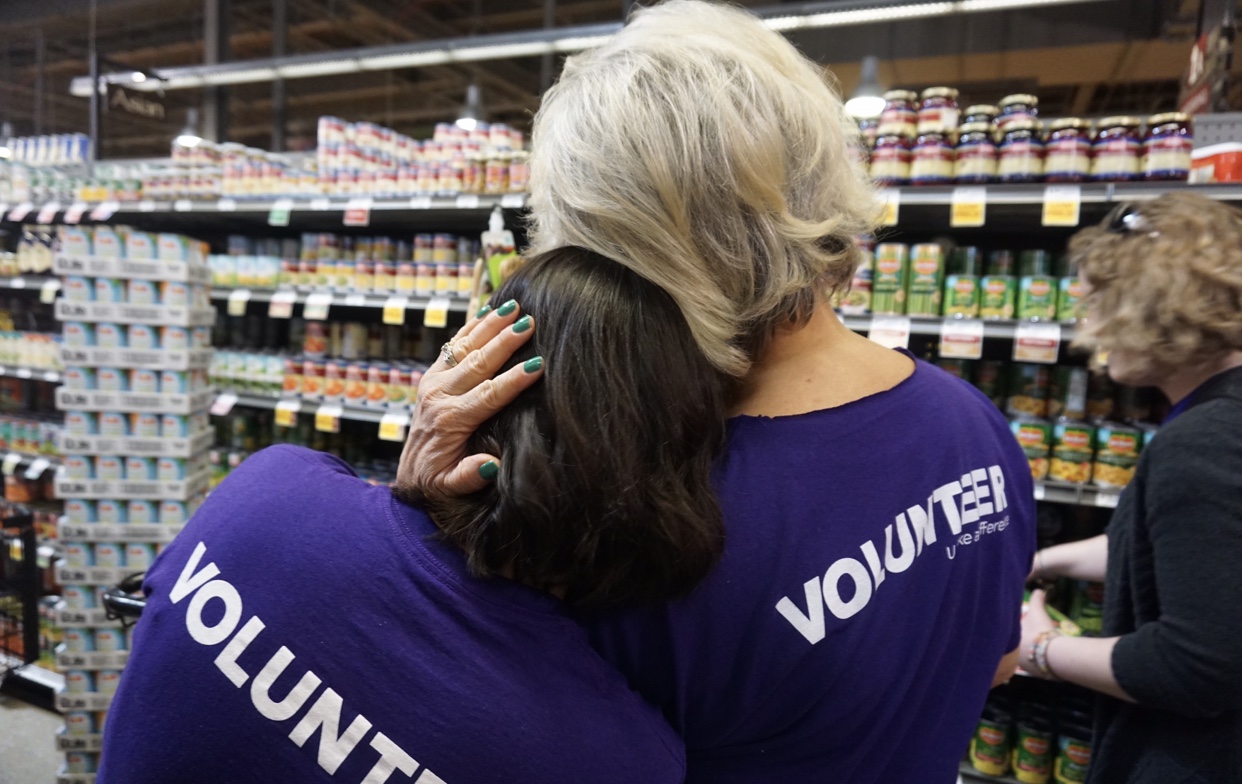 Written by Ashley Rivera, Community Engagement Specialist
One year later, the effects of COVID-19 are still hitting our communities and nonprofits negatively. While many are anxiously awaiting the day to return to volunteering in person, there are still a number of ways to give back from the safety of your own home. In fact, it is even easier and more impactful than ever to volunteer and give back to organizations that mean a lot to you. Nonprofits have been challenged over the past year to get creative with how you can volunteer in contactless ways. When COVID-19 first hit, all volunteerism at our company, Union Home Mortgage, was made virtual. When we spoke with our nonprofit partners about how we could still help, several were starting to offer opportunities that were "Ready Made," but we found the unique chance to also work together to come up with new ideas that were more "made to order" for our Partners' skillsets and availability. That is the beauty of being virtual, the opportunities are endless! In this blog, you will learn about a few ideas we found along the way, from both ends of the spectrum that you might be able to take advantage of to help make our community a better place, one volunteer event at a time.
Ready Made -the following ideas we found to be more readily available across a number of nonprofit partners:
Blog Writing

Do you have a passion for writing? Do you have a topic you love and want to write about? Nonprofits are always looking for people to highlight and contribute to their blogs, for example Engage! is looking for volunteers to help with theirs!
Mock Interviews

Mock interviews are critical in preparing participants for the job search process – especially during COVID where virtual interviews are becoming more the norm. This is a great way to have participants prepare for the real experience in an effective way. If you are a business professional and have gone through interviews yourself, this is a great way to volunteer your time! Look for nonprofits whose core missions focus on employment, youth development or even transitional housing programs with job readiness programs, and it's likely they would welcome this opportunity.
Donating clothes and goods

Many thrift stores around your area are looking for clothes and goods to be donated. You can drop them off in the drop off bins at certain stores or in bins around your city which is contactless. What better activity to do while you are stuck inside – clean out your closets and help yourself while making time helping others! We even had a UHM Partner (what we call our employees) coordinate a day with her whole department where she drove around and picked up their donated items to make ONE large donation drop off.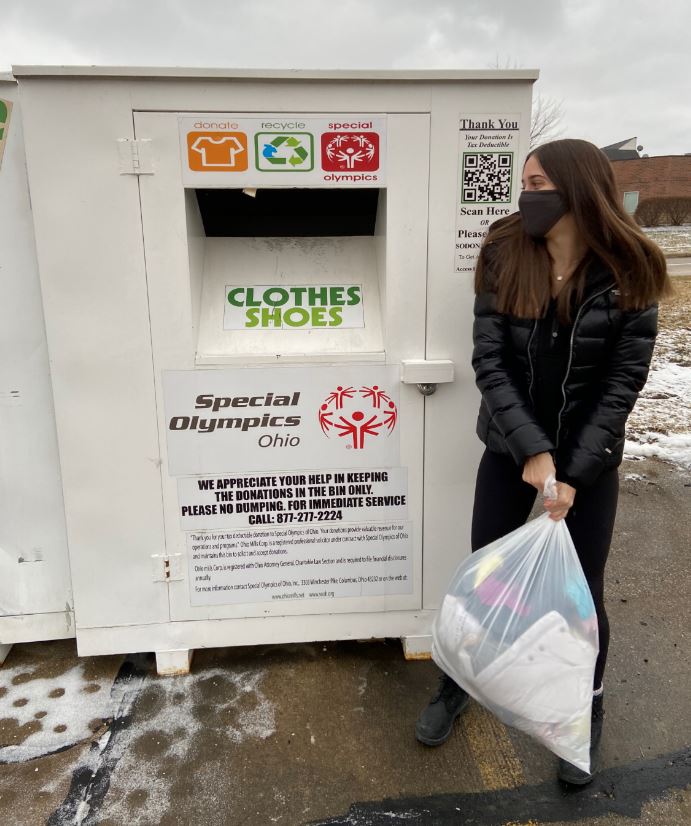 Tutoring

You don't have to be an educator to become a tutor! Organizations are looking for tutors to help their clients get to the next level of education. Tutors work with students one-on-one and or in small groups and in many cases, the pace is up to the student. If you are looking to give back in a meaningful way and love teaching, this would be a great opportunity! These opportunities can range from helping elementary kids to even adults seeking help from literacy centers.

Kynd Kits

Kynd Kits are volunteer projects in a box. You get to pick the box of your choice for 20+ options and they send everything right to your door. A Kynd Kit comes with everything you would need to create a meaningful volunteer opportunity but all the legwork is done for you. Each kit is paired with a nonprofit who will receive the box when you complete the box. We are using Kynd Kits for our April UHM Young Professional's Network event and we are so excited! Everything has been seamless with the start of this project and is a great way to get your friends, family or corporation involved in volunteering with minimal work involved.
Made to Order – the following are ideas we created through conversations with our nonprofit partners on what their clients were really in need of and what skills and realistic available time our Partners have:
5 Minute or Less Videos

You can bring levity to volunteering by creating short but fun videos for organizations' clients. For example, if the organization works with students who are looking for their first job, you can create "First Job Fears" videos to help them navigate this experience or even 'Career Exploration" videos describing what you do for a living. These are videos you can easily make from home on your phone but impactful for the organization. Make it even more fun by creating videos on short workouts, cooking recipes, life advice, etc.

Career Readiness Workshops

Through our Foundation, we piloted a program this year called uLaunch. uLaunch is a career readiness experience designed for high schoolers but can be used across most ages. For this program, the Foundation team created 29 different courses on professional development topics such as Tips for Public Speaking, Emotional Intelligence, Your Personal Brand and many more. The nonprofit organization or high school class can pick 2-3 courses for the Foundation team and volunteer corp. to teach on. This is a great way to work with your local high schools or nonprofit organizations and help them teach their clients professional development tips they need when looking for a job. We made it as easy as possible for our volunteers too – by creating teacher guides, handouts, and virtual activities.

Research Opportunities

Research projects for nonprofit organizations is a great way to volunteer when you would rather sit behind the scenes and help (which is still impactful in so many ways). You can help them research best practices for their field, new funding opportunities, unique programming ideas for their clients and much more. Through this, you would save their full-time employees so much time and energy so they can focus on their clients and day-to-day work. This is a great way to get involved when you aren't comfortable working with other volunteers.

Words of Encouragement

Through COVID-19, we've seen just how impactful kind words can be in a time of need. Writing cards and letters isn't something people do every day anymore, so this can mean even much more than it even used to, especially for someone that has been isolated over the past year and looking for that connection. This can be for students starting their first job, nursing home residents, students starting back in school, front-line workers, teachers, and many more that could benefit from a boost of positivity.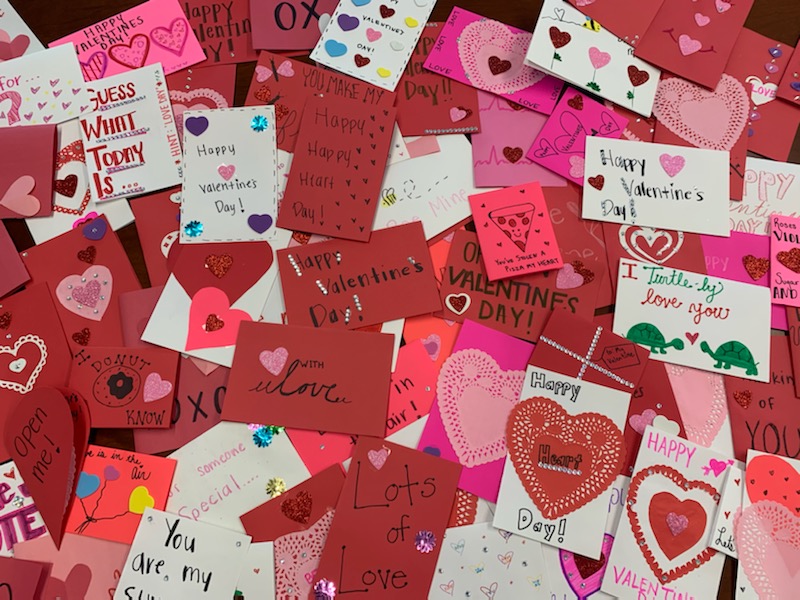 Getting Creative with Arts and Crafts!

Each summer, our interns host an Intern Day of Service where all 100+ of our interns participate in a volunteer event in their community. Last year, one of our events was with the Cleveland Kids Book Bank. We had a handful of interns decorate bookmarks and tote bags for the Book Bank with fun sayings and cute images! These items were then given to local Case Managers when they pick up books for their clients around town. This was such a fun event for those who are creative and love to craft but also for a volunteer who doesn't want to interact in a people driven setting. You can easily do this with a local organization and help cater what you are crafting to that organization's needs.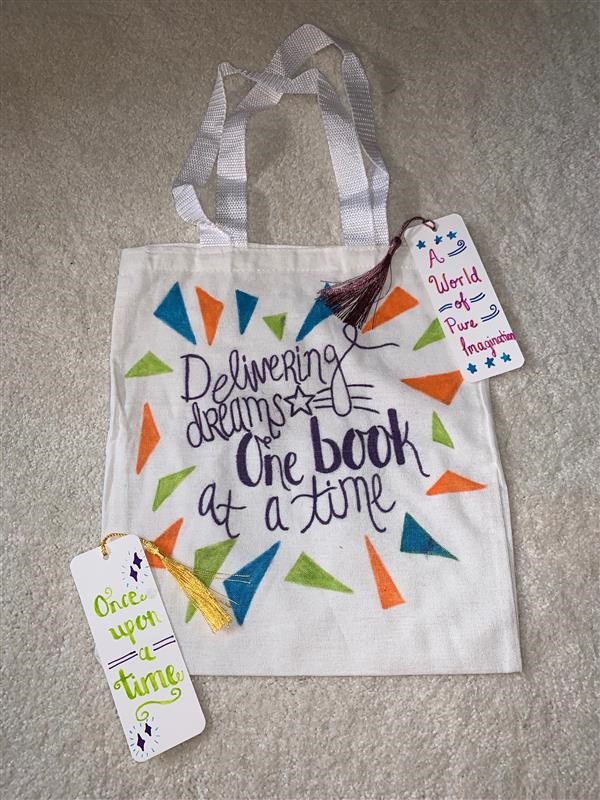 Skills Based Volunteering

Skills based volunteering is leveraging the skills you already have, to help a nonprofit or organization who might have minimal resources. This could help the nonprofit strengthen their infrastructure, build out their website, create marketing materials and so much more. Are you skilled in Marketing? Do you have a passion for IT and want to give back in that field? This is a great way to utilize the skills you have, to make a difference but also help grow your passion and knowledge in that field. This would be a great option for many nonprofits so I would start by sitting down with the organization you are most passionate about, and letting them know what your skills are and seeing how it can fit within that organization's needs at that time.
We know not everyone has all the time available in their day, but if you do have some down time these are just a few examples of ways to give back during this time. Don't be afraid to reach out to an organization you love to see what ways you can help, they might have ideas in mind or you can work together to find what is the best fit for both parties. If you are interested in setting up a volunteer event for yourself or including friends and family, you can read more about that process here: https://www.uhmfoundation.org/blog/5-steps-to-planning-an-impactful-volunteer-event/